Project Overviews
The Daylighting Society works on a number of apps, frameworks, and research projects. These endeavors are intended for a variety of audiences, from the general public to other developers to academic researchers. An overview of each active project is below.
Citizen Tools
---
Developer Libraries and Frameworks
---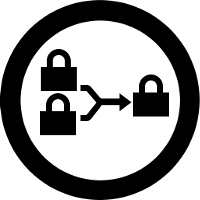 Paillier
Homomorphic Cryptography Library
The Paillier Cryptosystem is an unusual type of cryptography that allows messages to be added together while encrypted, and can verify that a message comes from an acceptable set without decrypting it.
Website Code